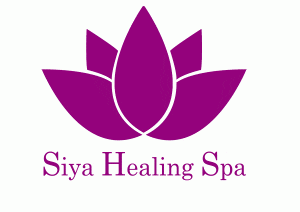 Read what our customers have to say about Midtown Thai Massage. Here at Siya Healing Spa our customers come first and we love to share some of the wonderful things they have to say about us.  Perhaps after your visit you will be inclined to offer your testimonial as well.
---
I had never heard of Thai Yoga massage before I walked into Siya Healing Spa. By the time I left, I learned all I needed to—this is by far the most effective method of muscle relaxation. As a personal trainer and a boxing instructor, my muscles tighten regularly. The combination of muscle manipulation and stretching gives me the relief I need to perform my responsibilities. Now I go to Siya Healing Spa a couple times each month to keep my body functioning at optimal levels.
~ Tony G. ~
---
Siya is caring and respectful person, but she is strong and has been trained well. Her session is a combination of massage and traditional Thai stretch therapy. The session is both relaxing and strenuous. You end feeling energized as if you had a good workout looking forward to your next session.
~ Ralph M. ~
---
Siya provides individualized holistic body work promoting wellness and healing. She has helped me since 2013 with wide range of musculoskeletal ailments including limited range of motion, muscle soreness, arthritis, and general malaise. Siya's is uniquely trained in both Thai Massage and functional anatomy (range of motion). Her integration of the traditional Thai healing systems of acupressure, Indian Ayurvedic principles, and assisted yoga postures – combined with her extensive knowledge of functional anatomy – has improved my quality of life by increasing mobility and relieving pain. Highly recommend!
~ Steve C. ~
---
I went to see Siya after a long search for a real professional who could help me with the muscle pains I had. I do a lot of sports and dance as well as my daily work schedule so I felt very tight and had limited mobility. After only two visits to Siya I felt like I had a new body. I strongly recommend her treatment as it is working amazing for me. I will have a session with her before I play sports and another one right the day after. I never felt better.
~ Daniel B. ~
---
I'm glad that I have found Siya. I find her therapeutic massage techniques have helped me in so many ways. Being an avid athlete my body is often in a state of knots and soreness. Siya has helped me increase my range of motion and speed up my recovery time. Thanks you Siya for keeping me in tip top shape!
~ Denny M. ~
---
This was the perfect massage. Painful to the bone but just to the point where it released the tension and bad neck and shoulder pain I carried for weeks now. Do go here and see what I mean. I could never imagine that such a small person could have the power to work through to the core. When back in NY this is where I am going. I also want to point out that this place is strictly honorable (I even overheard a direct rejection of someone asking for added service). So, do go this quality should be rewarded!
~ Adam B. ~
---
Came to NYC for work and hurt my back. This was by far the best massage I've ever had, a bit rough but in all the right ways.
~ Thomas M. ~
---
Siya is the "ABSOLUTE BEST" at what she does! Being in the construction business means my back, neck and shoulders are constantly taking a beating. It's a rare find for me to find a masseuse that can really iron out the knots and tension that gets built up in my muscles. From the top of my head to the bottom of my feet, Siya will use her hands, elbows, knees and feet to massage and stretch me every which way; she's gentle but it's not one those "light and soft" massages by far. Some parts will make you feel like you're being turned into a pretzel… but it feels great. Seriously speaking, she really puts me through such a state of relaxation that it literally "resets" me so that I can go out and deal with the world again. I have to say the worst part about my Thai Stretch with Siya is that, eventually, it comes to an end and then it's back to reality… The Best Part is that I can always make another appointment!
~ Ricky S. ~
---
I have been getting treatment from Siya for over a year. I suffer from back pain and tight muscles. Her massage and stretching technique is excellent in providing relief.  A combination of deep tissue, Thai massage is perfect.  The location is very clean and soothing and private. Siya takes time and care and provides and excellent session. Thank you,
~ Omar S. ~
---
I absolutely recommend Siya. She is very professional and very inviting. Hands down the best Thai massage I have ever had. I play a lot of sports and have a lot of pain in my back and shoulders because of it. Siya is a miracle worker! Hitting all the right spots and applying the perfect amount of pressure. Thank you,
~ Samuel J. ~
---
I just wanted to thank you for a most outstanding experience!! It was one of the best massages I have ever had. Your ability to isolate and identify specific muscle groups  was amazing. I was very impressed with your knowledge of functional anatomy. The deep tissue work though at times challenging was therapeutic and soothing. I really enjoyed the experience and I have been feeling great.!! I look forward to seeing you again soon.
~ Answorth A. ~
---
I'm a fifty-year-old man who tried almost all the health massage places and chiropractors in New York City for 16 years without any success. Fortunately, I have found Siya on the internet. I have read all her reviews before I made my first appointment. All of them were five star positive reviews, and I gave her a chance to try. The first session was very pleasant, painful, but in a good way! Siya is a very nice, clever, devoted kind woman. I told her my health problems. She encouraged me to be able to help me. A note here… I cannot bend forward or backward. I'm not able to sit on the floor without falling back, and I can't lean on the floor can't put my head on the ground, and also I can't move my head left and right, or up and down, and also can't put my head on my shoulder either side. A couple of years ago based on my symptoms a masseur in Europe diagnosed me with Bechterew's disease also known as ankylosing spondylitis symptoms. But she was not 100% sure. After 4 painful, but good pain sessions with Siya I'm able to sit on my own on the ground! This is a great success for me since no other chiropractor or masseur got even close to this! I highly recommend Syia to anyone even for those who have musculoskeletal problems or any muscle pains. So I will not give up, and I hope that Siya was going to heal me soon! I'm really glad and grateful that I found her! Thank you Siya!
~ Attila ~